The history of J.Rymer Funeral Directors
Established in 1848, learn more about our York Funeral Directors and how it all began, from the first Rymer family to who we are today.
Established in 1848
J. Rymer Funeral Directors was founded by James Rymer who was born more than 200 years ago. As a short introduction, James was married to Martha Spencer, with whom he exchanged wedding vows with in 1838 and throughout their lives shared 10 children together. With their son William they travelled by horse and cart from Coxwold to York, where James started a joinery business with some help from Martha. In the 1840s, the family then moved to 35 St. Andrewgate, which was a deprived area, where James and Martha looked after many families who were experiencing difficult circumstances. It was under an emotional situation when James ventured into funeral planning. In 1854, their daughter, Margret, passed away. James made the coffin and conducted the funeral himself and the service impressed his friends, who asked James to carry out funerals for them. This is how the business began conducting funerals.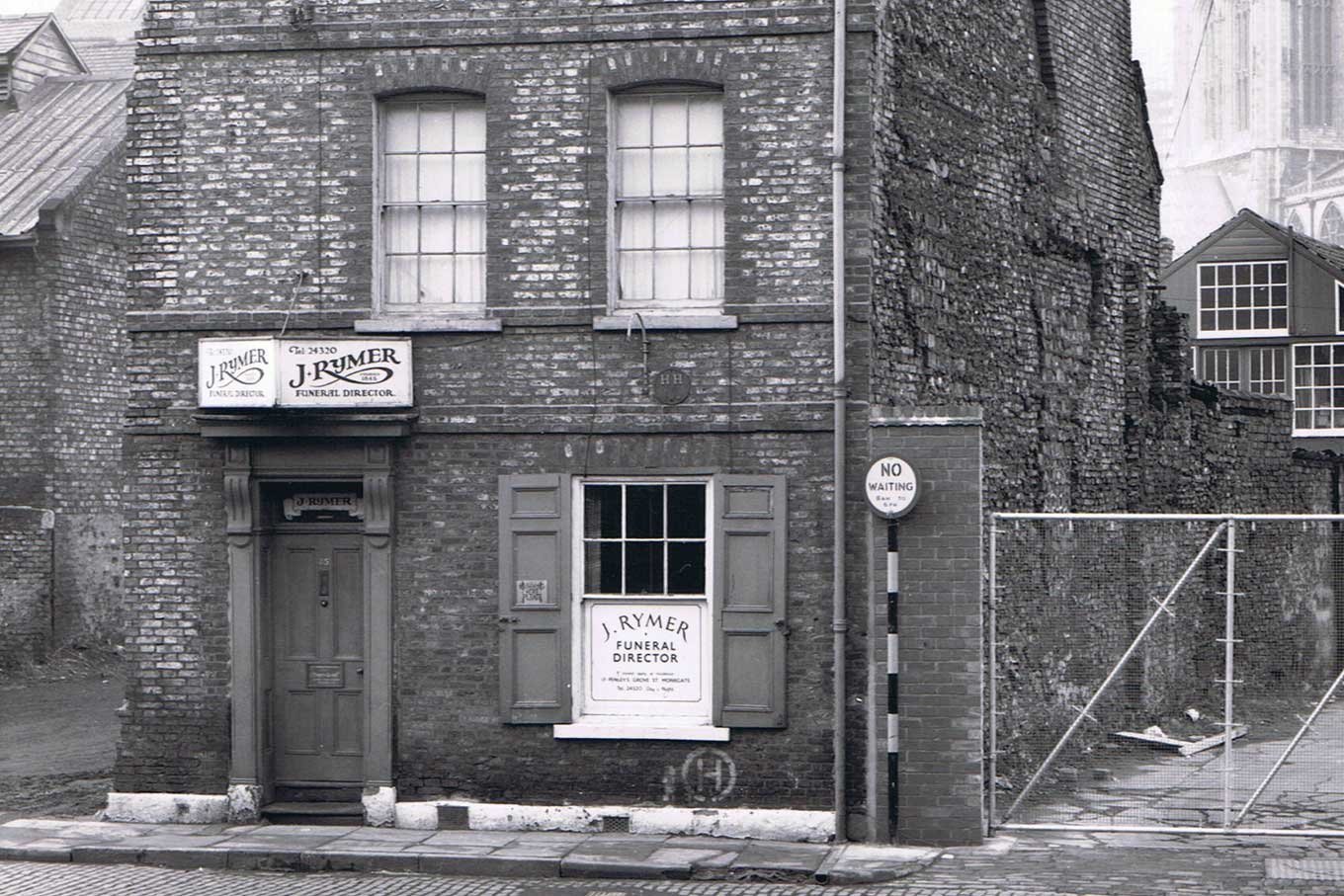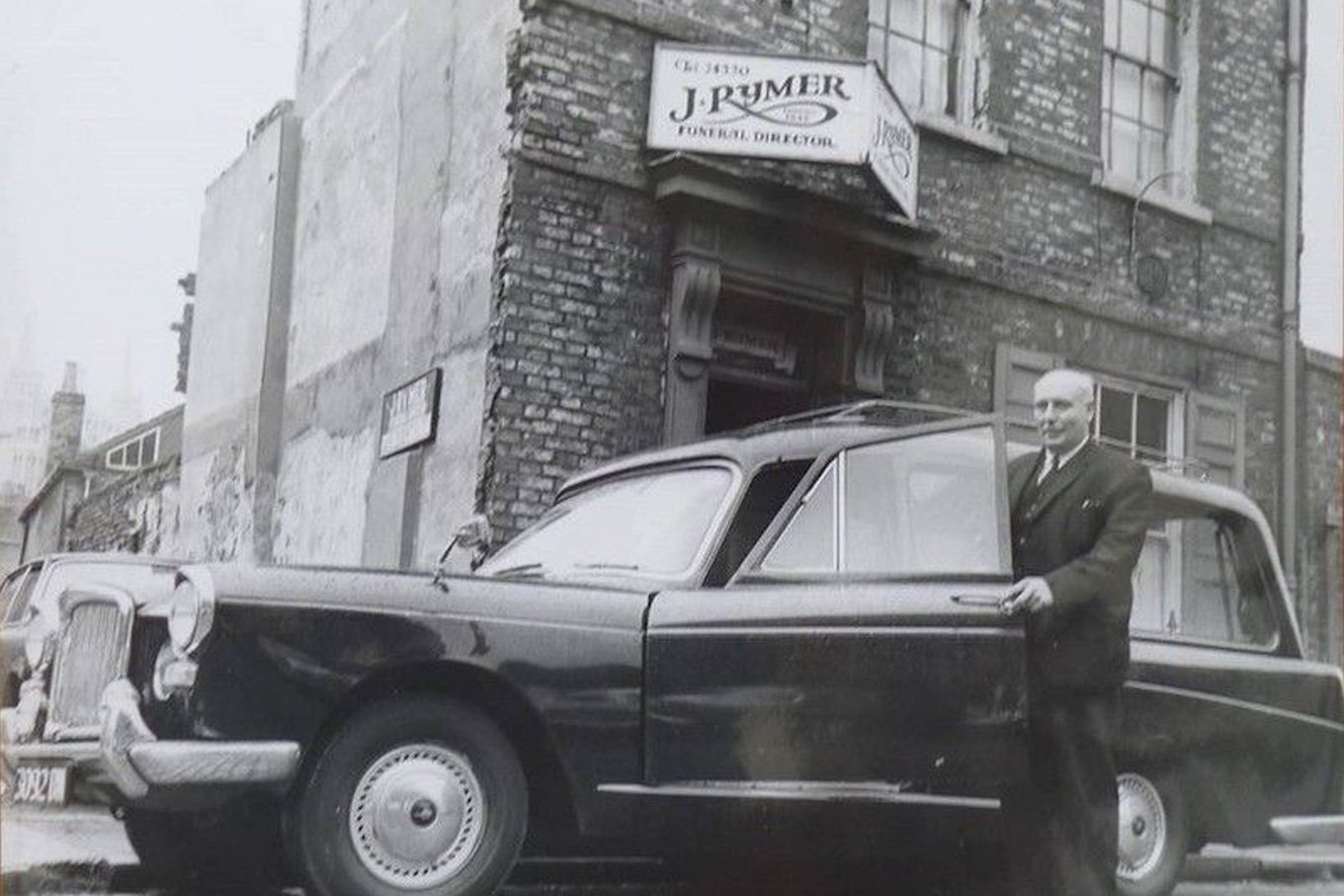 How the Rymer family business began
When James Rymer decided to go into business in 1839, he started out as a joiner and J. Rymer was officially established as a business nine years later in 1848. To highlight the success of the family firm, after 50 years James Rymer was listed as a master joiner, employing three men. Business boomed in 1918, when the influenza epidemic proved to be a difficult time for the family. John T. Rymer found himself working day and night, despite contracting the flu himself. In the following years, the entrepreneurial Jack Rymer continued the family business. His father died when he was just 15, but he wished to continue the firm to support his mother and sister. Harold Dixon had offered to undertake the funerals for him until John was old enough to conduct them himself. In the meantime, Jack continued to make the coffins. Ten years after J. Rymer expanded via takeover and David Rymer joined the business. 12 years later they relocated to a large Georgian house, just outside the city walls. In the 1980s, David's three sons, Christopher, Richard and Stephen joined the family business. Fast forward to 1998, 150 years after the business was established, David Rymer released his book, 'A Reluctant Funeral Director'.
J. Rymer Funeral Directors today
In 2012, a reconstruction of Rymer's Undertakers opened in York's famous Castle Museum. Many objects you can find on display are loaned from the Rymer family and come from the original property they've used since the 1840s. Today, David's sons, Christopher and Stephen, who are the 6th generation of Rymers to run the business, run J. Rymer Funeral Directors, proudly, as part of Dignity Funeral Directors. We have also now expanded our business to include H H Chambers & Son in Selby and Bryan Mills in Stamford Bridge, to continue serving the wider community of York.